KEIM – the most certified eco-friendly paint...in the world!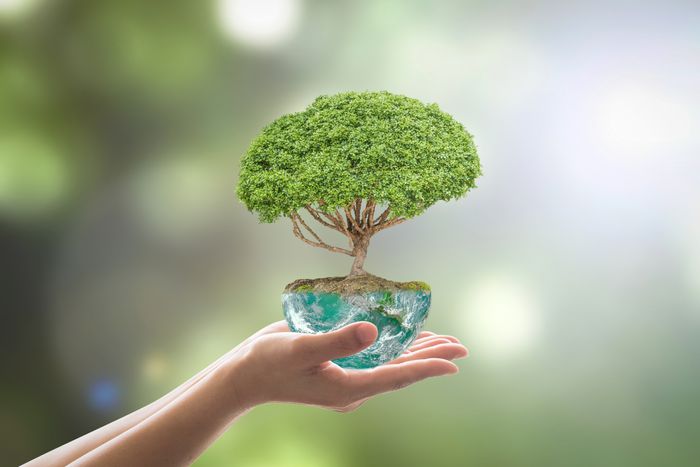 Many may see this as a huge major milestone in the company's list of achievements, which of course it is, although the reality is, that KEIM are simply continuing to honour their mission to 'protect the earth, its resources and one another in everything they do;' a promise their founder pledged more than 140 years ago.
Cradle to Cradle Certifed®, so called as it assesses the whole circular economy and not from just manufacture to disposal, is the world's most advanced, science-based standard for designing and manufacturing products. It assesses products in 5 comprehensive categories including renewable energy, material health, and social fairness.
Vanessa Fox, Commercial Director at KEIM Mineral Paints Limited, explains the significance of this most recent accreditation, 'If walls could talk, I'm confident that the 5 million square metres of surfaces painted with KEIM in the UK would all pay homage to their breathability, durability, and richness of colour. KEIM have been eco-friendly since 1878. It's not a new attribute that our paints possess, but the Cradle to Cradle Certified® Certification gives our specifiers, architects, and decorators that added confidence knowing that our products have been independently assessed and verified.' Choosing a KEIM mineral based paint or colourwash to decorate new buildings or renovate or repurpose existing structures, makes for a healthy, eco friendly, sustainable and durable option.
KEIM interior and exterior paints are used across a wide variety of projects from historic, heritage, to highrise due to their many benefits. In fact due to their ecological, healthy living performance, and extraordinary durability, KEIM were the first manufacturer in the world to be certified to the Natureplus guidelines for exterior paints.
Vanessa Fox continues, 'We feel honoured that so many iconic buildings are decorated using KEIM; the Portmeirion village in North Wales, Battersea Power Station, and retail stores such as Paul Smith for example. We have recently been used to renovate a remote coastal lighthouse on Alderney Lighthouse in Guernsey such is the resilience and durability of our products.
This most recent accolade is the latest in a string of accreditations and independent assessments which guarantee the quality and characteristics of the KEIM range. Many of their products are being specified due to their fire resistance capabilities on highrise buildings for instance or across hotel and leisure projects. Private home owners and decorating contractors are increasingly understanding the importance of using natural organic mineral paints, avoiding solvents or preservatives.
Fox concludes,'65 of our products have Cradle to Cradle Certified®-Certificate Silver and the C2C Certified Material Health Certifcate™ Gold. That is a huge achievement, and testament to our resolve to play our part towards a healthier, more sustainable, resource- saving future.'
KEIM Mineral Paints can be purchased online via their web shop. Colour charts and samples are available on request. Site surveys and full technical support is offered via their regionally based sales team and Telford based customer support.