The KEIM Difference - Fire Resistance - A2-s1,d0.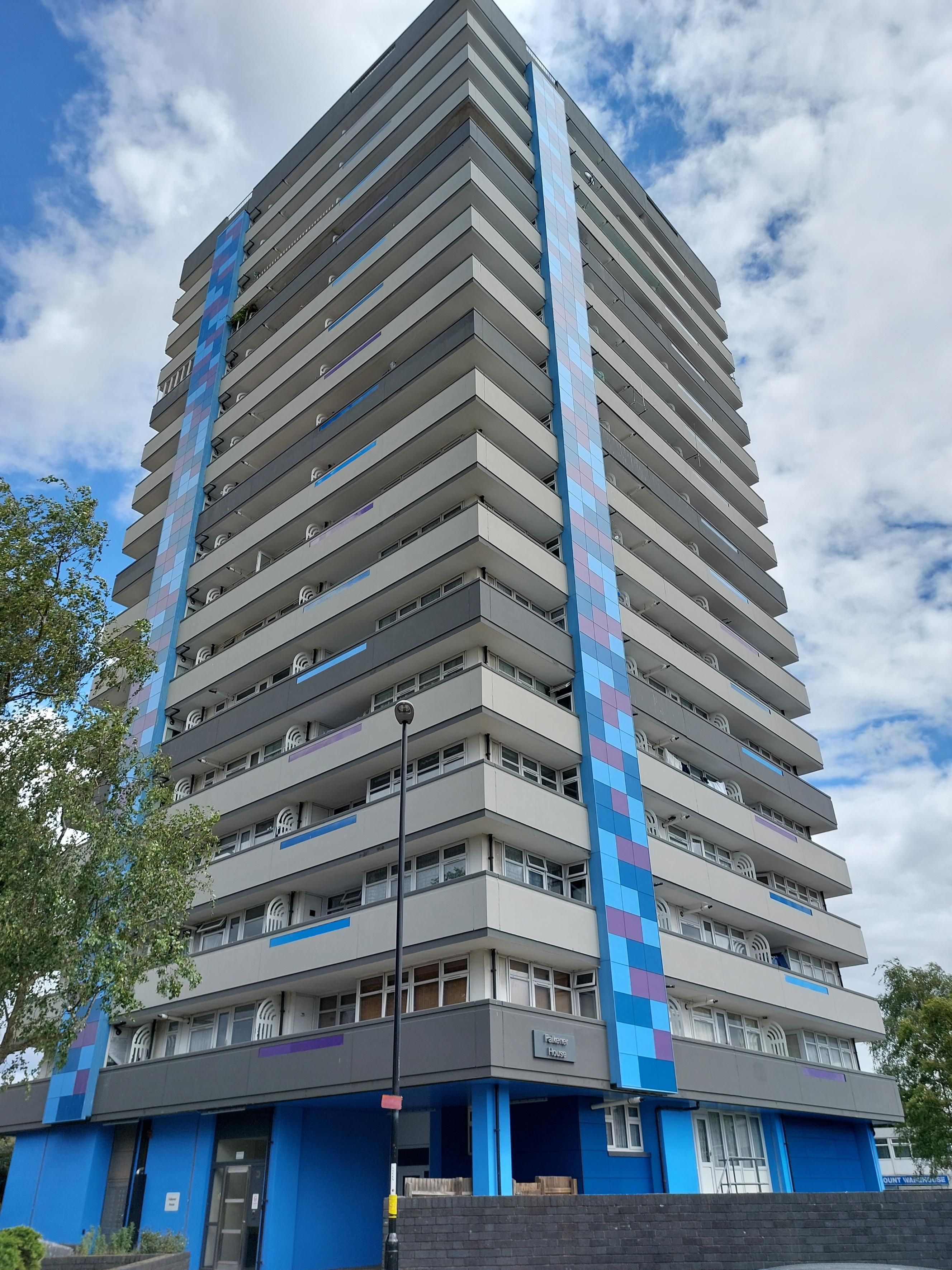 The KEIM difference. Naturally safe.
All paints are the same, right? Not quite!
There are many types of paint available, but the majority that are used or specified in the UK are petrochemical based, and as such are not fire resistant.
Whilst many manufacturers may use minerals within their paint, they don't all possess the same level of durability, performance, fire resistance and breathability.
In this first article, we unravel the KEIM difference regarding fire resistance.
KEIM – mineral paint systems classified A2-s1,d0.
Fire Resistance and KEIM Mineral Paints
KEIM Mineral Paints are fire resistant and classified as A2- s1,d0 in accordance with the EN standard EN 13501-1, –one of the highest classifications.
Ensuring that materials used on your building are fire resistant is more important than ever, especially for residential buildings above 18m in height, where UK building regulations now require materials that resist the spread of fire over walls.
To give customers extra peace of mind, KEIM not only have internal and external paints that are fire resistant, we also have a range of render systems that meet EN 998-1:2010 standards (class A1). Certificates are available to enable you to safely specify with confidence.
Fire Classification
In April 2011, the Construction Products Regulations (CPR) was introduced to unify fire performance standards across Europe to create a single set of classifications. This resulted in the Euronorm standard EN13501-1 which provides the reaction to fire classification procedure for all construction products.
KEIM interior and exterior paint systems have been tested against the standard EN13501-1, and meet the category A2-s1,d0.
A2 relates to how much (if any) a material contributes to the spread of flame, with A2 classified as non-combustible materials.
s1 relates to total during the first ten minutes of exposure. These determine a 'smoke' index, with s1 classified as little or no smoke.
d0 relates to 'flaming droplets and particles' during the first 10 minutes of exposure, with d0 classified as none (no flaming droplets and particles).
Which KEIM mineral products are classified as A2-s1,d0?
KEIM paints, renders, and mortars have been tested so that we can categorically claim with confidence which of our products meet A2–s1,d0 or A1.
KEIM paint systems classified as A2–s1,d0 are listed below, these are backed up by fire confirmation certificates against standard EN 13501-1.
Opaque exterior mineral paints: KEIM Granital, KEIM Soldalit, KEIM Soldalit ME, KEIM Concretal W, KEIM Concretal Black.
Colourwashes: KEIM Concretal Lasur, KEIM Restauro Lasur.
Interior mineral paints: KEIM Optil, KEIM Ecosil ME, KEIM Innostar.
KEIM Render systems, classified as A1 / A2–s1,d0 are listed below, these are backed up by performance declarations against standard EN 998-1:2010.
Mineral Render system: KEIM Universal Render, KEIM Brillantputz.
Lime Render system: KEIM Kalkputz.
Stone repair system: KEIM Restauro.
What should I look for when specifying fire resistant paint and render systems?
We would always recommend checking the details of products to ensure their suitability for your chosen application. Scrutinise the technical or data sheet and any declarations or certificates which should be made available to view.
If in doubt, ask the question.
The KEIM Difference
Mineral paints, which were invented in 1878 by KeimFarben, are natural, water-borne, liquid silicate products which provide an extremely durable, colourfast, incombustible, sustainable protective finish with high vapour permeability, which work in harmony with the environment.
What to do next?
For more information about our paint systems, renders, washes and mortars, please visit the website www.keim.co.uk buy online at www.keimpaintshop.co.uk
Order your colour card, samples or arrange a site survey. Any questions, please contact the team by emailing sales@keimpaints.co.uk or call 01952 231 250.
KEIM – mineral paint systems classified A2-s1,d0.