The KEIM Difference - VOC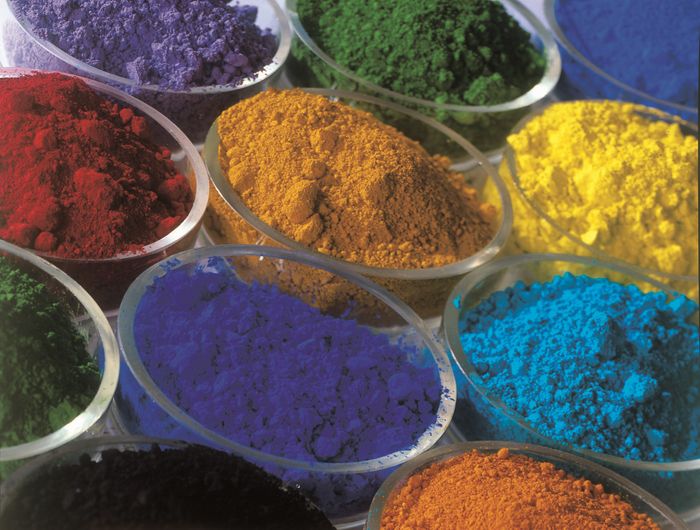 The KEIM Difference - VOC
"VOC free… low VOC… virtually VOC free… 100% VOC free."
These are all terms that you may have heard recently in descriptions of paints.
In this, as in previous articles, we unravel the technical facts and discuss the KEIM Difference. What sets our paints, renders and colourwashes apart from the growing mass of marketed paints.
What is VOC?
Let's start with the definition of VOC and its significance.
VOC stands for Volatile Organic Compounds. These include carbon-containing substances typically found in paints and cleaning products. They are plasticisers which are invisible to the customer, which are emitted continuously from coats of paints over the course of many months.
These compounds can cause respiratory or breathing problems, harmful to health and to the environment.
Using paint products that are lower in VOCs is therefore seen to be beneficial for health and environmental reasons.
What the manufacturers say
It is a legal requirement for paint manufacturers to label their products stating their VOC content. It can be misleading and confusing to read 'VOC free' as it is virtually impossible to make this claim. Whilst producers may not intentionally add VOCs during paint manufacturing, unintentional VOCs may be added as a result of the manufacturing process.
The KEIM approach
'It does what it states on the tin,' or in our case, the printed label on the container! Throughout our philosophy, we believe in being transparent, honest, and uncomplicated. Every product we manufacture features a label which clearly states the VOC content. The VOC content differs marginally between our paint types, but ALL of our paint ranges are exceptionally low VOC.
The KEIM difference
Let's put some of this into context and start by looking at our exterior paint range. KEIM Soldalit and KEIM Granital contain less than 2 grams per litre VOC.
Our interior paint systems KEIM Ecosil ME, and one coat KEIM Innostar contain less than 1 gram per litre VOC.
They are exceptionally low VOC, but we won't state VOC free as it's technically incorrect.
What we can say with confidence is that KEIM products only use safe, healthy, natural ingredients, that are kind to you, kind to use, and kind to the environment… and have been for more than 140 years!
We would always recommend you read the label on your chosen paint, and ask for technical data sheets if you want further clarification.
The KEIM history
Mineral paints, which were invented in 1878 by KeimFarben, are natural, water-borne, liquid silicate products which provide an extremely durable, colourfast, incombustible, sustainable protective finish with high vapour permeability, which work in harmony with the environment.
What to do next?
For more information about our paint systems, renders, washes and mortars, please visit the website www.keimpaints.co.uk buy online at www.keimpaintshop.co.uk
Order your colour card, samples or arrange a site survey. Any questions, please contact the team by emailing sales@keimpaints.co.uk or call 01952 231 250.