Unilin Panels becomes Cradle to Cradle Certified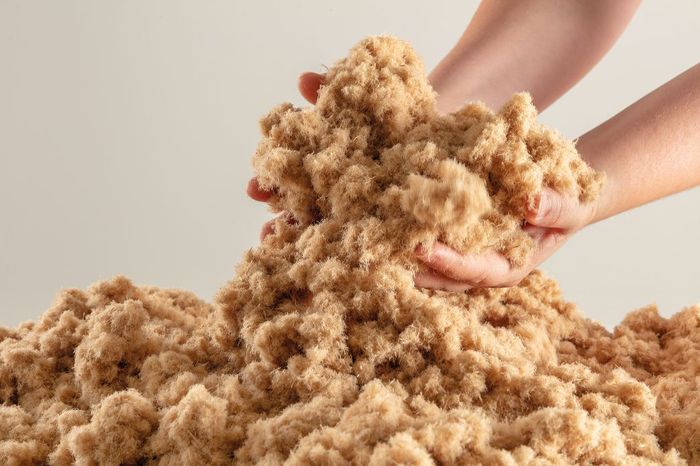 Our raw and melamine-faced fibreboard and chipboard panels now come with a Bronze Version 4.0 Cradle to Cradle Certified Material Health Certificate™, putting them among a select group of products that have independently proven their environmental credentials. But just what is C2C and how does it help you to make better material choices? Find out in our deep dive on C2C and discover why we're championing it as we become a sustainable business.
Cradle to Cradle Certified®
Cradle to Cradle Certified® is recognised as one of the world's best environmental standards and is used by global brands to innovate and optimise materials and become a more sustainable business. In everything from fashion, technology, food and drink, beauty and healthcare to home, automotive, construction and interiors; Cradle to Cradle Certified measures every aspect of a company's impact. It's one of the world's most stringent environmental certifications and is entirely independent.
At Unilin Panels, we're committed to being a sustainable business and to play an active role in a circular economy. We're already on our journey and adopting C2C and its methodologies helps you to be confident that we mean what we say. And as we have to keep moving forward to keep Cradle to Cradle Certified – the framework starts at Bronze and rises to Platinum – you know that every step we take results in a business that's more sustainable than before.
Marre Porré is R&D Sustainability Engineer at Unilin Panels, "Cradle to Cradle Certified® is a watertight framework towards being a sustainable business and positive contributor in a circular and responsible economy. This makes it in complete harmony with our own One Home objectives and it challenges us to improve every aspect of our products and operations. The label is based upon a reduce, reuse and recycle strategy that moves away from downcycling, instead preferring a completely circular approach to the products you make.
"Another advantage of Cradle to Cradle Certified is that you have to keep moving forward, going from bronze to silver, gold and platinum. It's very similar to a race, if you want to achieve gold you have to run significantly faster than bronze. The fact it's also time-limited means you have to keep moving forward and make the strategic decisions needed to be truly sustainable."
Material Health
Cradle to Cradle Certified looks across all aspects of a business – product materials and circularity, clean air and climate protection, water and soil stewardship, and social fairness – but it all begins with Material Health. As the first step in becoming Cradle to Cradle Certified as a business, we are obtaining Material Health Certificates for our products and that journey is now underway with Bronze Version 4.0 for our melamine-faced fibreboard and chipboard panels.
Material Health looks at the materials used in certified products to assess them on safety and health and to make sure they are completely safe and free from harm, it's an entirely independent process that involves our entire raw materials supply chain. We've now six years to move these products to Cradle to Cradle Material Certified Material Health Certificate Silver. We're already deep in the process of taking the necessary steps.
Marre Porré continues, "You need to assess higher percentage of your product depending on the level that you're working to. We have assessed over 90% of the raw materials present in our chipboards and fibreboards, well exceeding the 75% Bronze level threshold. For Silver, we need to increase that percentage to 95%. There will be a need for an even deeper level of information sharing between us and our suppliers and it's something that takes a lot of trust.
"Having to move forward also helps us to get a clear idea of what our main priorities should be. For example, we've identified red flags for the future in some of our raw materials and our R&D team is looking at how we might use more sustainable options or maybe whether we should invest in alternatives entirely."
Circularity, people and the planet
Material Health is only part of the Cradle to Cradle Certified story and as we move towards obtaining Cradle to Cradle Certified Bronze, we will see the same, stringent independent verification of our activities. With the use of 100% recovered wood, our world-first MDF recycling technology and the Recover system for taking back customers' unwanted panels and other wood, we're already leading the way in product circularity:
"Our technologies put us at the forefront of recycling within the industry. For example, 90% of our chipboard consists of recycled wood and with our Recover system, we are establishing a way to turn old products back into new panels. With Cradle to Cradle Certified's focus on product circularity, this will help us to progress within the framework," says Marre.
Of course, as with any well-rounded approach to sustainability, Cradle to Cradle Certified doesn't just focus on our products, but also how we make them. From renewable energy to our use of water and what we take from the earth to make our products, as well as how we and our suppliers look after people, our path to Bronze will see every aspect analysed and a framework for improvement put into place.
Even before we started out with Cradle to Cradle Certified, we'd already begun on making our activities more sustainable in these areas. Biomass energy at two production sites and boosting renewable energy use elsewhere, a state-of-the-art process water treatment facility and the Our Home strategy for employees: they're all activities born through our One Home strategy which will become integral as we progress with Cradle to Cradle Certified.
"Just like our One Home strategy, everything within the Cradle to Cradle Certified framework is linked," explains Marre. "Many people have a misconception that it's all about how circular and safe a product is, but it goes way deeper than that. It impacts all levels of our organisation from purchasing and manufacturing to innovation and health and safety. This is something I underestimated when we started, but if you are truly to have a circular economy you need to think of all of these things in balance."
Keen to explore more on Unilin sustainability vision? Visit the website > Sustainability: how do you increase your efforts? | UNILIN Panels