Explosion of Shapes Cushion & Toad Stool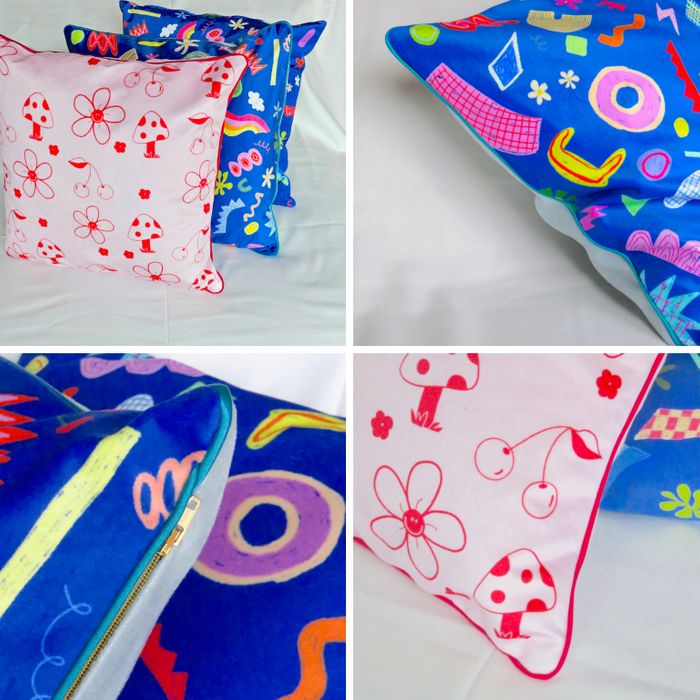 These products do contain a cushion pad and an easily accessible zipper. They are printed using the method of sublimation printing which ultimately uses less water, less waste.
- SUEDE
A unique cushion that you won't find anywhere else, perfect for everybody and anybody. An inclusive and happy product!