KEIM MINERAL PAINTS LTD
Stand: Business Design Centre Showroom 301 - Gallery
Paints and Coatings
Sustainable Materials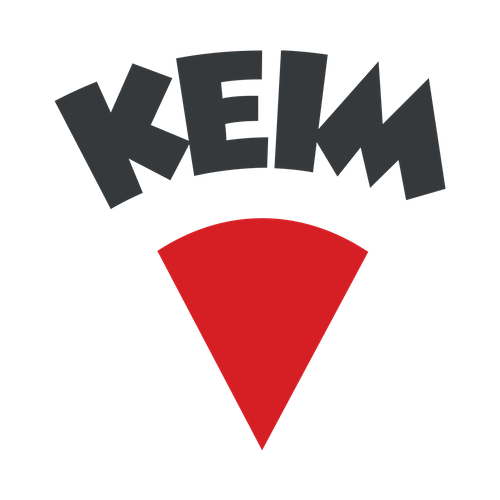 KEIM – ecofriendly sustainable paint products that breathe life into your project!
Who are KEIM?
Believe it or not, KEIM have been handcrafting eco friendly paint since 1878!
Mineral, sustainable, breathable paint is not a new phenomenon, although there has been a recent surge in the number of mineral paint suppliers in the UK, following a consumer demand for more sustainable products.
KEIM is not a one paint product company. We have products for decorating interiors, and exteriors but also products that help overcome specific niche needs such as paints that are designed for extreme climate conditions e.g., coastal, or where projects require an exceptionally quick turnaround and re-occupancy where our true one coat paint is ideal.
KEIM products differ from petrol chemical-based paints as they penetrate and chemically bond with the mineral substrates (rather than just coating) onto which they are applied, becoming part of the surface.
KEIM Mineral Paints are natural, water-borne liquid silicate paints which produce extremely durable, colour fast and protective coatings with high vapour permeability, which work in harmony with the environment.
KEIM products allow the painted surface and substrate to breathe. They only have a trace of VOC, are virtually odourless, exceptionally durable, light reflecting, non-fade, and UV stable too!
At KEIM we offer the whole customer service – advising and supply to contractors, decorators, and private individuals, specifying via architects and designers for projects that range from churches to coastal, heritage to high rise. We conduct no obligation site surveys across the whole of UK, product trials, sample pots, CPDs and colour charts.
At KEIM we have one mission; to manufacture and develop eco-friendly mineral paints and finishes that stand the test of time. With a heritage that dates back to 1878, we use only the finest natural ingredients to produce eco-friendly paint products that are kind to you, and care for the environment.
Our range of interior and exterior paints, renders, and finishes have been designed for use on most brickworks, stone, renders and glass, with properties that make them the perfect product for coastal locations to overcome harsh climatic conditions, and inner-city buildings to absorb gases and pollutants.
Innostar, our one coat application is ideal for fast turnaround projects in the home or the office, with colourwashes, concrete and metallic finishes available for those more niche projects.
KEIM – the best choice naturally!
KEIM Soldalit was invented in 2002 with the combined benefits of classic silicate paint and easy application onto unpainted and previously painted substrates, offering UV and colour stability. Its env ...

KEIM Design-Lasur can be diluted to create a translucent decorative effect and also as an undiluted opaque mineral stain with a metallic effect. Its 22 metallic effect shades, composed of purely inorg ...

Fair-faced concrete – one of the biggest challenges and at the same time an important element in architecture. Contrary to highly synthetic-modified systems the mineral stain from KEIM refines the loo ...

KEIM is the inventor of silicate paints - since 1878. 
We're sorry, but we couldn't find any results that match your search criteria. Please try again with different keywords or filters.