Letina Wall Tiles & Floor Tiles
Stand: 103
Ceramic and Porcelain Tiles
Ceramic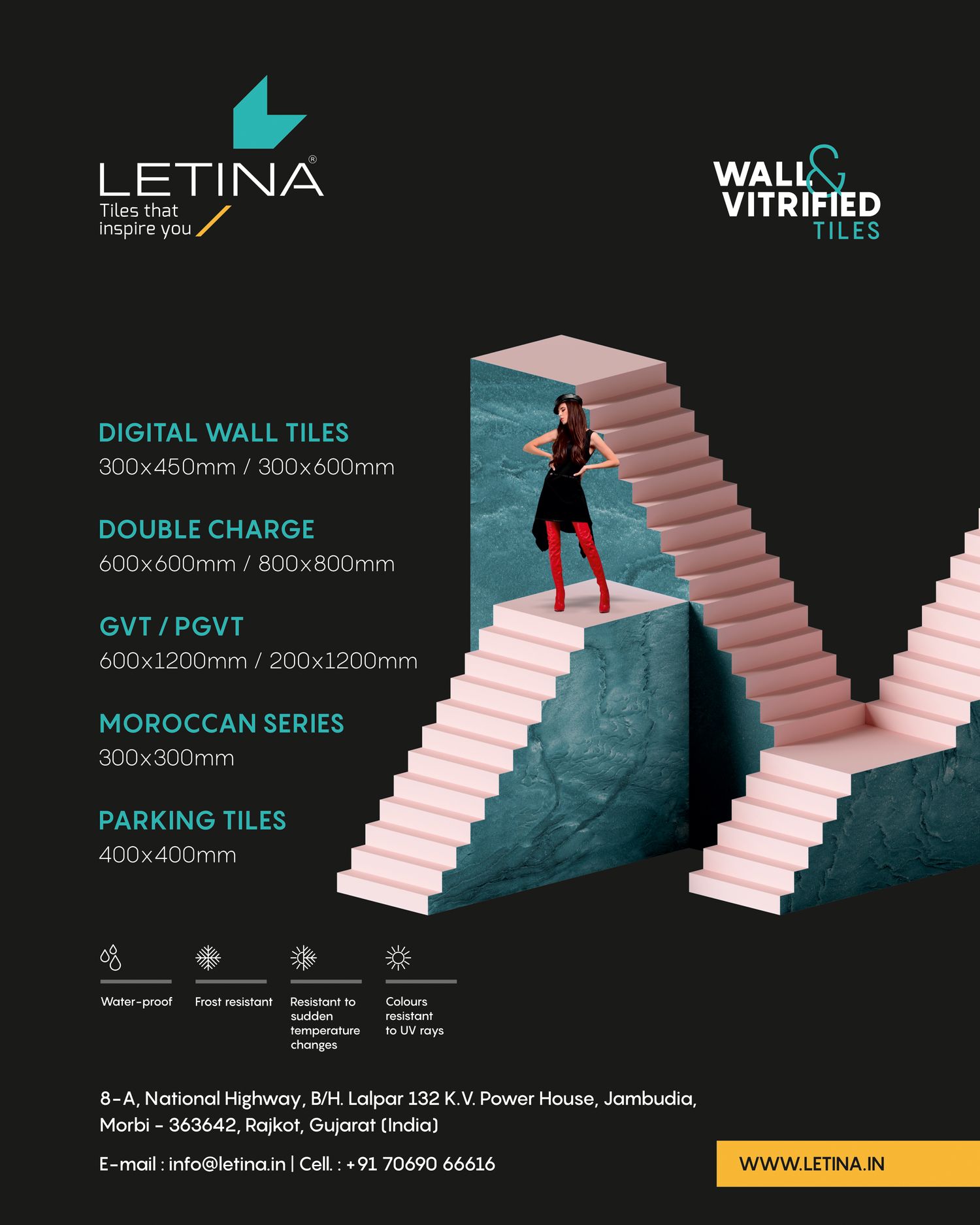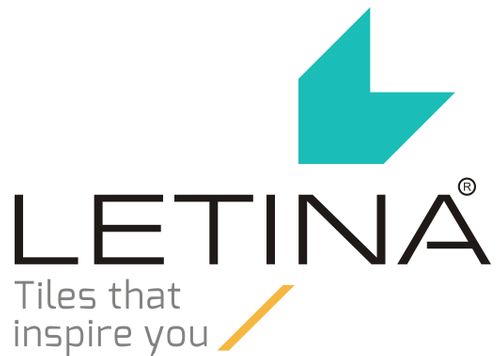 Letina Ceramics is one of the well-known brands of The Kalyan Group- A reputed and more than 2.5 decade experienced ceramic manufacturing group, coming from Morbi, Gujarat in India. The group has been in existence since 1995 and it was also amongst the first few manufacturing units of ceramic in India.
The brand offers a vast range of tile Design options With a comprehensive product palette, Letina ceramics has become the flag bearer of class in the industry. It has carved out a prominent status through high end technology manufacturing units, modern Designs and excellent products.
We have the following certificates for quality assurance as well as Indian Custom certificates.
1. ISO 9001:2015
2. ISO 14001:2015
3. ISO 45001:2018
4. ISI 15622:2017
5. CONFORMITY EUROPEENNE (CE)
6. AEO CERTIFIED
7. STAR EXPORT HOUSE
We manufacture the following sizes of tiles (All sizes in cm): 30X30, 30X45, 30X60, 40X40, 60X60, 60X120, 80X160, 80X240, 19.5X120.
We have following different surfaces: Glossy, Matt, Carving, Wooden, Leather Wood, Sugar, Lapato, High Glossy, Mettalic, R10, R11, Digimat, Slate Punch, Granuela, Luster.
So please mail me so i will share may catalogue to you.
Thank You.
Address
8-A National Highway,
B/H Lalpar Power House,
Jambudiya
Morbi, Gujarat.
India
363642
India
R11: indicates a high grip with an inclination plane from 19° to 27°, ideal for food production rooms, medium-sized exercise kitchens and work environments with a high presence of water.

It is a porcelain tiles but looks like rusted metal because of special surface treatment. 

It is a porcelain tiles. This are most popular collection all over globe.