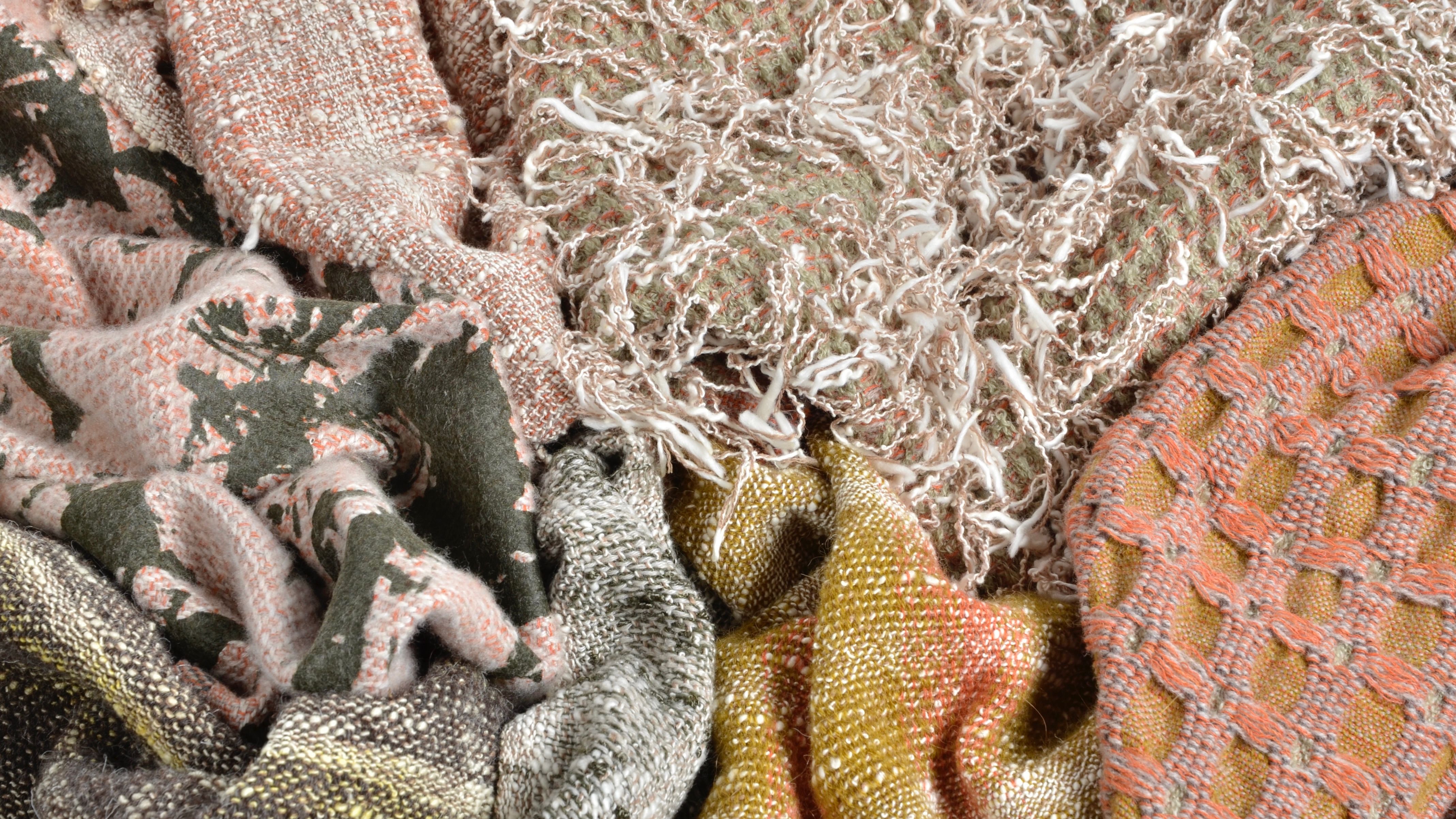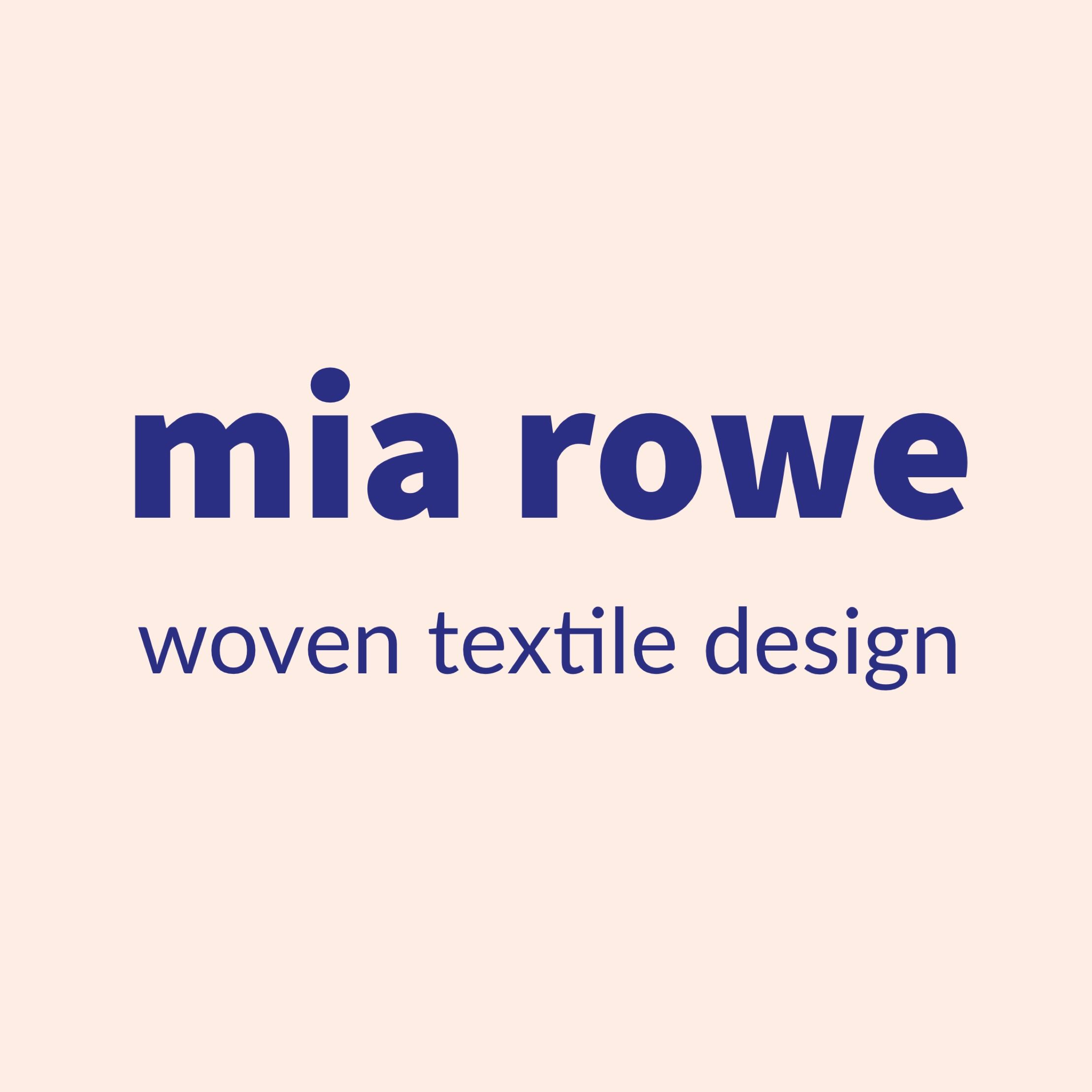 Mia is a hand weaver and woven textile designer with a passion for colour and texture. Her work demonstrates skills across a variety of woven techniques, with a focus on sustainable design. She uses a handloom to create tactile and intricate woven structures, and has sufficient experience in designing and winding warps, setting up looms, and weaving samples to a professional standard.
​
Her final major project explored the visual and tactile properties of lichen. The collection of woven fabrics and material boards move towards building a protective space from which the user can interact with to produce a sense of calm and grounding.
Responsible design is important within her practice, with low impact materials, natural fibres and second-hand yarns being used where possible to produce a collection that is considered and sustainable. Drawing, photography and collage are also key design processes that Mia uses to inform a collection. She believes strongly in the collaborative process and enjoys the diversity that woven textile design provides - from initial design ideas and trend forecasting to finalised design solutions. Much of her inspiration is derived from the natural world, reimagining these forms through colour palettes, yarn selections and woven structures to produce fabrics for an interior space.
Mia's passion for the meditative process of woven textiles enables her to create fabrics with the visual and tactile experience of the user in mind.