Nathalia Nova Design
Stand: TBC
Glass and Glazing
Lighting
Textiles and Fabrics
Sustainable Materials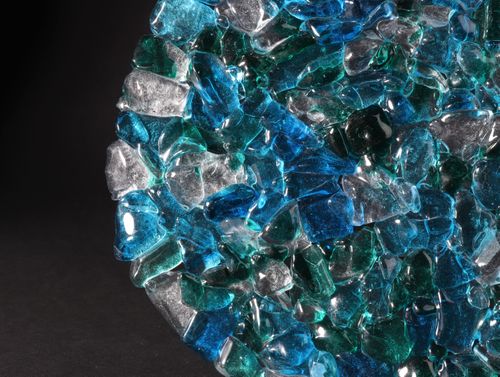 Fragments Collection - Unique lamps, furniture, utensils and decorative pieces, made in Brazil, address a new era, the conscious consumption.
We know that in the past, furniture design was made to last, passing through generations. After the Industrial Revolution things changed, with a frenetic pace of production when the purpose was more quantity than quality. This situation resulted in a large number of discarded products that had a great impact on nature.
Designer Nathalia Nova's response is Fragments Collection. By exploring local factories in Brazil with different segments, to understand the production processes and what kind of material residues were produced.
What caught her attention was a place making beautiful blown crystal with a technique from Murano in Italy. Utilising pieces of leftover blown crystals became tables lamps bricks and even jewellery in a kind of wabi-sabi approach, to recreate different surfaces for a collection of furniture and objects.
Address
Rua Dairel, 46
Rua Silvia andreoni traversa 33
São Paulo
SP
03278-120
Brazil