Surface Matter
Stand: 360
Acoustic Surfaces
Plastics/Resins/Synthetic Materials
Textiles and Fabrics
Sustainable Materials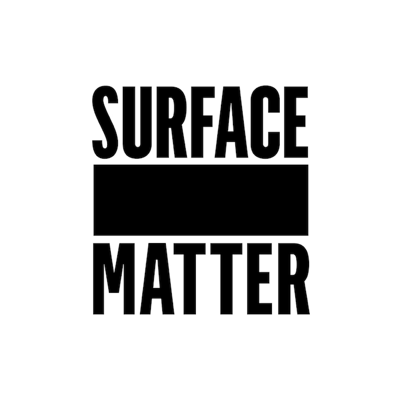 Materials. Expertise. Takeback.
Helping designers and architects use surfaces to their full potential.
Surface Matter find interesting materials made by ambitious manufacturers. We house them and carefully distribute the very best to our customers. We help designers and architects select the right processes with every phase of a project in mind – from the design stages and fit-out to the rip out and beyond – so reuse or recycling's easier when the time comes. We're always finding and developing better ways to help complete the circle, and we're creating a community to get more people involved to help keep our materials valuable forever.
Address
29 Westgate Street
London
E8 3RL
United Kingdom