09 Jan 2023
Discover New Talents from across the globe at Surface Design Show 2023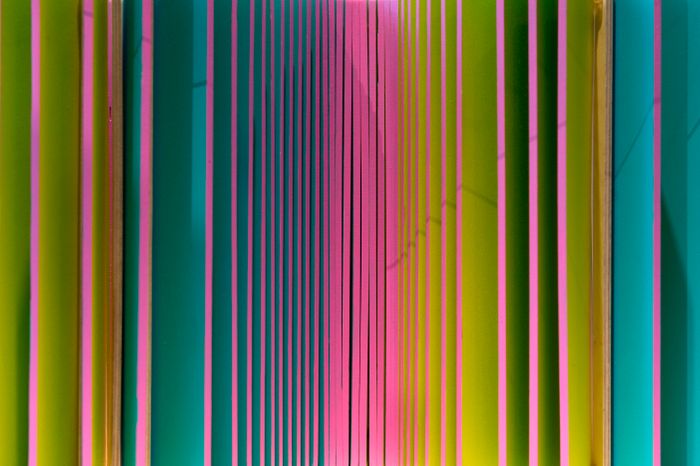 Supporting new talent is a key focus for Surface Design Show, with the best in new innovations and design represented from across the world with new talent not only from Great Britain but also Sweden, The Netherlands, Argentina, Malaysia, Denmark and Thailand amongst others.
Curated by Chief Creative Director at Trendease International, Jennifer Castoldi, and in Partnership with Tessellate.co, the New Talent section will again inspire and excite visitors whilst supporting those starting their career in the design world.
The 'class of 23' New Talents will feature amongst others biomaterials, natural materials, digital print, textiles, furniture, wallcovering, weaving and biopolymers.
Jennifer Castoldi CEO and Chief Creative Director, Trendease International comments
"Trendease International is delighted to be scouting the New Talent at Surface Design Show. Due to the success of this feature, we have expanded the scope of talents to include: architecture/interior design and professional services, material innovation, biomaterials, surface design, textiles, upholstery, wallcoverings, window treatments, floor coverings, furniture/case goods and lighting – categories we know will interest the design professionals attending the exhibition."
Amongst the New Talents represented are
Lydia Hill Designs creates luxurious wallcoverings and textiles that transform spaces into a dynamic oasis of colour, pattern and texture. Often inspired by nature, archival design, or even endangered wildlife, these unique digitally printed patterns add a contemporary twist to traditional design. Her approach to designing is very fluid and can adapt to suit a variety of styles, colour palettes and outcomes. Whether it be for home furnishings, home décor, art prints, accessories, or even giftware, her passion for creating unique and captivating print designs always inspires.
Mehreen Ali – Through incorporating elements of nature in their design and work, Mehreen Ali Studio is inspired by new organic shapes and textures to create unique pattern styles. The style of work is embodied by a hand painted and illustrative aesthetic, pursuing rich tonal quality and saturated colour. This is then combined with a digital design processes to achieve seamless repeat patten and refined prints. Mehreen Ali's collections aspire to bring a striking, contemporary feel to every day living through sophisticated designs and a trend focused colour palette.
Studio Lionne van Deursen is a material research and product design studio. The studio focuses on experimental research to give insight into the possibilities of new materials. An ongoing project is a research into a material made of bacterial cellulose. In the studio, an organically grown material is developed and the products are handmade. During the design process, the material is used as efficiently as possible leaving minimal waste of the grown material.
Yejoong Choi will showcase its latest series of maximalist chairs, this project is called 'Kkoch-Galam' meaning 'a river with flowers'. Yejoong's project brings new life to traditional Korean crafts, namely lacquer and shell inlay, and shows how these specialists techniques can be applied to contemporary design. The collection has a seasonal theme, and each chair is named after each season. The shell inlay of each seat represents flower blossoms, typical of each season, falling on the water's surface.
Volume Created & Spared is a start-up by design agency Volume Creative. Born from a desire to support brands in re-using their own waste by turning waste into beautiful objects, furniture, art and surfaces. They use their design expertise to provide innovative solutions for waste, so it's spared from landfill and re-purposed into something beautiful, giving it another life.
Antonia Claudie is committed to changing the textile industry, devoted to craftsmanship, prioritising quality over quantity. Through sustainable practices and ethically sourced materials, the effect is always beautiful and long-lasting designs. Antonia Claudie focuses on a circular design process, using natural materials and dyes, lessening the negative impact on the planet. The brand stands for a no waste policy with only made to order pieces, avoiding overproduction. Any material offcuts are turned into accessories or art pieces.
Design enthusiasts are invited to discover the brilliant New Talent, as well as seeing the new and innovative materials of the already established surface specialists exhibiting from the 7-9 February 2023 at the Business Design Centre, London.