Surface Design Show announces exciting plans for 2023, with just over 100 days to go until doors open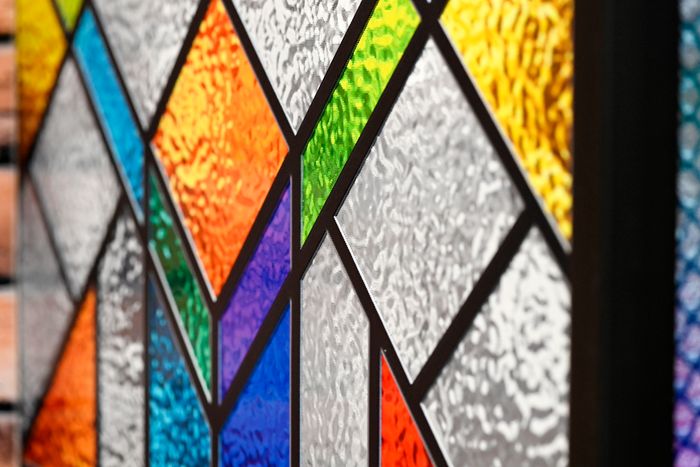 Surface Design Show is gearing up for next year's edition, which is held from 7-9 February 2023, once again showcasing the best in material innovation. A well- established part of the design calendar for nearly twenty years, the show returns to London's Business Design Centre in just over 100 days. It provides the perfect opportunity for material experts, and the architectural and design community to come together under one roof. 
Visitors to Surface Design Show 2023 will be inspired by new product launches running the gamut of colour, materiality and sustainability, plus diverse displays of surface-based installations and a comprehensive speaker programme featuring accomplished industry professionals, passionate about the future of surface design. 
Surface Design Show has already welcomed over 130 exhibitors to participate. These include Red Dog Glass Design which produces beautiful glass splashbacks; Applelec which specialises in signage, display and lighting and celebrates 25 years in business in 2023 and contemporary metalworking company Novocastrian. 
Returning to the event once again is Armourcoat, renowned for its polished plaster, sculptural effects and innovative surface finishes. Innovations include Armourcoat Clime, which produces a stunning matt stone surface finish and Armourcoat Sculptural panel systems which offer a seamless three-dimensional finish. Other long-term supporters of the show include Textura, specialists in contract wall coverings which can transform a space and Surface Matter which connect architectural materials with creatives for interior and exterior design projects. For Tile of Spain's 2023 stand, expect an eclectic collection of products from 12 manufacturers from small formats and mosaics to 3D surfaces and technical slabs. 
Supporting emerging material designers has always been important to Surface Design Show. That is why the New Talent section will, for the fourth year in a row, be held in partnership with Trendease International. Its Chief Creative Director, Jennifer Castoldi, will be curating over 30 'New Talents' this year. The section will inspire and excite visitors with the 'class of 23' showcasing a fascinating mix of biomaterials, natural materials, digital print, textiles, furniture, wallcovering, weaving and biopolymers. This forthcoming edition will be the most international yet with New Talents coming from as far afield as Sweden, the Netherlands, Lebanon, Malaysia, Korea and China and will give them the opportunity to learn from each other and to connect for a better future. 
Located right in the heart of the exhibition, Surface Design Show welcomes back Surface Spotlight Live (SSL), an area which gives visitors a chance to touch and compare the latest material prototypes. Centred around this year's theme, 'Shaping Communities', SSL will highlight the importance of new exchanges between surfaces, people and environments. From material transformation to inclusive design, co-creation to sensory wellbeing, SSL will present designs creating thoughtful solutions for interiors and architecture. This section of the show will again be curated by leading trend and colour expert, Sally Angharad.  
Stone Gallery showcases the possibilities with one of the most sought-after materials with this section of the show attracting companies from the UK, Europe and further afield. It is officially supported by Stone Federation Great Britain whose Knowledge Hub forms a focal point for its member companies. Stone Tapestry, meanwhile, is an installation curated by leading London-based architectural practice Squire & Partners. It explores innovative textures, light, colour and pattern to create a tapestry of inspiring materials from around the world. 
The talks programme is always a particular highlight of Surface Design Show. The Main Stage, designed by Emily Skinner of recycling pioneers Smile Plastics, will host 18 different presentations and feature more than 40 speakers, inspiring a professional audience of architects and designers.
Setting the tone for the live events programme will be the Opening Night Debate, hosted this year by Jonathan Smales, executive chairman with Human Nature, a leading proponent of sustainable development. The debate, which has CDUK as the official partner, will question how architecture and interior design professions are dealing with the Show's theme of Shaping Communities.
Over the 2½ days, the Main Stage will host a range of debates, panels, trend forecasts and insights into the latest surface design innovations. It will also be the venue for the Legends Live series of 'in conversations' in partnership with Mix Interiors, where industry leaders interview someone they admire. 
The PechaKucha evening also returns for 2023 having previously been an entertaining talking point of Surface Design Show. This fast and furious speaking format sees eight speakers battling to get their message across, presenting 20 slides for just 20-seconds each. The evening will be hosted by Nicola Osborn, creative director of design studio Basha-Franklin. 
Another popular element of the show is the Surface Design Awards. Now in their 11th year, they continue to set a benchmark for architectural and design achievements across the world. More than 110 projects were entered into the 2023 Surface Design Awards, coming from an impressive 24 different countries. The BAFTA Headquarters in London by Benedetti Architects, which scooped the Supreme Winner award in 2022 set the standard for excellence in surface design. Following the success of its debut last year, the Architectural Photography category returns once more for 2023. 
This year the Awards' judging panel is co-chaired by Jonathan Hagos, Director of architects studio Freehaus and Nasim Koerting Head of Design at The Office Group, and features a diverse mix of industry professionals who have made a name for themselves amongst their peers.