22 Sep 2023
MEET THE JUDGES - SOFIA STEFFENONI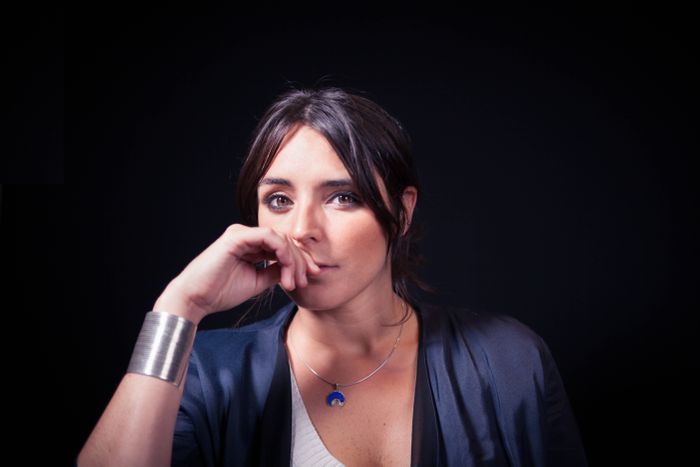 What are you looking forward to most about being part of the judging panel for the Surface Design Awards? 
I'm very excited to be back as a judge for the Surface Design Awards, after the amazing experience I had in 2020. It's a fantastic chance to grow professionally and really get into some deep conversations. What I love most is the team vibe that lets us have real talks with all sorts of experts in the field. We'll be looking at some seriously cool and game-changing projects, which is awesome. Can't wait to share ideas and learn from everyone involved! This is a golden opportunity to identify trends and problem-solving approaches that resonate with our own practices.
What are you personally looking for in terms of entries? 
With nearly a decade of experience in materials consulting, my learning journey never stops. I am particularly interested in how architects are tackling material challenges using both traditional and cutting-edge techniques. Projects that find an optimal balance between aesthetics, functionality, and sustainability will especially stand out to me. I will be paying close attention to the material choices and their applications. At Materials Assemble, we know that the right material can truly make a project extraordinary.
What advice would you give to those looking to submit a successful award? 
A compelling submission must tell a persuasive story. Clearly explain the rationale behind your design choices, and how they contribute to industry advancement, and particularly, to sustainable development. We're at a turning point in a traditionally very static sector, and sharing your innovations helps pave the way for transformative changes across the industry. Don't underestimate the power of showcasing your material selection process. It's not just about what materials you used, but why you chose them and how they contribute to the project's goals—insights.
Why are awards so important to architects and designers? 
Awards serve as a crucial platform for elevating exceptional designs and groundbreaking solutions in the field. They set industry standards and spotlight best practices. They serve as catalysts for change, particularly in complex areas like sustainability, community engagement, and accessibility. By recognizing exceptional work, awards inspire peers and signal to the broader construction industry that innovation is not just viable but imperative for future progress.
What are some emerging trends in materials you've noticed? 
We are currently navigating through a multifaceted landscape where designers are tasked with balancing client needs, site-specific constraints, budget considerations, and an ever-increasing emphasis on environmental responsibility. This intricate dance has given rise to some truly inventive approaches to material selection. For example, we are seeing a revival of ancient techniques such as 'coccio pesto' a Roman technique or the use of hemp and lime blocks, which offer both aesthetic richness and low environmental impact.
The frontier of bio-manufacturing is expanding, with novel methods that employ fungi and bacteria to produce materials, disrupting conventional manufacturing processes and creating true synergy with nature. Furthermore, concepts like reuse, remanufacturing, and urban mining are taking centre stage, offering designers a fresh palette of options to lower a building's carbon footprint and reduce waste.
These emerging trends extend beyond merely material choices; they impact the building envelope as a whole, enabling a broader scope for innovation. The focus has shifted from standardized solutions to localized strategies that have the potential to redefine entire building systems, amplifying the overall impact on sustainability and function.
At Materials Assemble, we actively curate such innovative materials in our library, serving as a conduit for architects and designers to implement these emerging trends in their projects.
Sustainability is a talking point in every project, what is your experience of successfully delivering sustainable solutions in what you do? 
At Materials Assemble, sustainability is foundational to our operations. We offer architects a myriad of eco-friendly material solutions that satisfy both design aesthetics and environmental criteria. This proactive, hands-on approach means we're not just discussing sustainability; we're actively implementing it in tangible projects.
Our expertise lies not just in identifying these sustainable materials but also in helping architects incorporate them into their projects, whether it's a reception desk or an entire interior space. By scouting new, eco-friendly solutions, we're continually expanding the boundaries of what's possible in sustainable design. We specialize in consulting for sustainable choices, right from material sourcing to application.
The theme of 2024's Surface Design Show is 'Mindful Living', What does that mean to you? 
To me, 'Mindful Living' signifies an intentional lifestyle that merges design, sustainability, and well-being. It prompts us to consider the multi-dimensional impact of our choices, particularly in material selection. Beyond aesthetics and functionality, it calls for an assessment of how materials affect the broader ecosystem and human health. By adopting a "Mindful Living" approach, we open up important conversations about the comprehensive influence of materials, extending beyond aesthetics and functionality to include broader ecological and health-related implications.