16 Nov 2022
Q&A WITH SUSIE PFEIFFER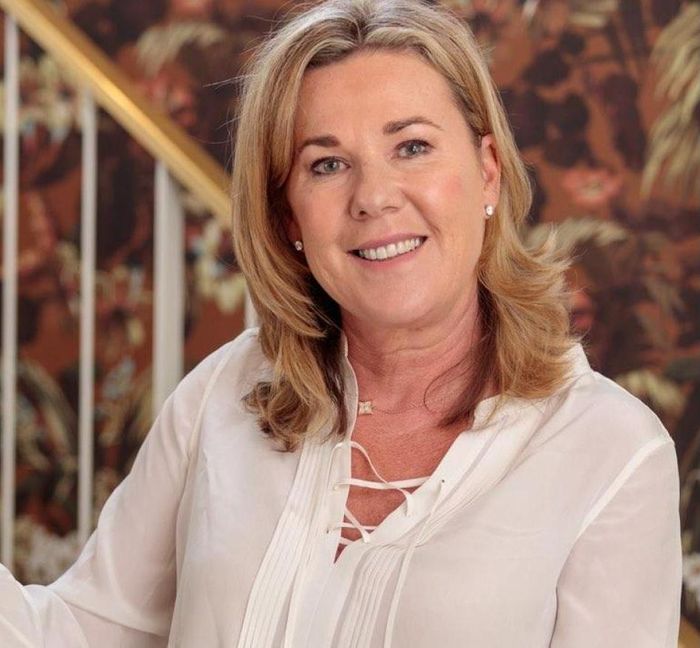 Please tell us about Pfeiffer Design?
Pfeiffer Design is an interior design studio with a difference. Female-led, we are passionate about generating ideas and solutions, helping our clients create interior spaces that meet their exact requirements. Our designers manage interior architecture and FF&E projects from initial concept and architectural planning, through technical design and on-site project coordination to final installation and styling. We've built our reputation on reliability, transparency, and a friendly, professional approach.
Our experienced, qualified team of interior architects are professional and well-versed in dealing with the intricacies and pitfalls of large scale high-end residential projects. We are a team of 10 and have a specialist in every aspect of interior design including, but not limited to, sanitary design, bespoke joinery design, lighting design, finishes specification, tiling and FF&E. Our Senior Designers are proficient in dealing with main contractors, architects and structural engineers and can work within a wider professional team.
How would you describe your design style?
At Pfeiffer Design, we don't have a 'house style', preferring to be led by our clients' preferences and personalities. No two projects are the same because no two clients are the same. We listen to our clients, rather than impose design upon them, with the aim to deliver usability, style and adding value for money through great design. That said, we do love to incorporate colour and texture in all our designs, layering fabrics and interesting hard finishes in a unique and multi-faceted away to create interiors that are distinctive and unexpected.
Congratulations on your recent wins at the BIID Interior Design Awards for your 'Design Studio, Chapel Barn' project - please tell us about the project?
We designed and purpose built our design studio for our business and for our team of interior designers. The Studio is designed to be used in a flexible, out of the ordinary way, not only providing space for our team to work day-to-day, but also as a showroom space for our clients and somewhere to display and store all our samples, and extensive fabric library.
As the Studio is situated in an Area of Outstanding Natural Beauty, the exterior of the structure needed to be in-keeping with the adjacent agricultural buildings. In contrast, the interior is a contemporary open-plan design featuring an exposed steel-frame and ever-changing finishes to keep the studio feeling fresh and current.
The new design studio needed to provide ample space for our team of Interior Designers, having rapidly outgrown our previous studio. The principal spaces include a mezzanine floor for desks, kitchen/living area, bathroom, meeting room and ample space to host events and client presentations.
The project won the Anna Whitehead prize for best achievement in sustainable design. What elements of sustainable design did you incorporate into the project?
Reducing the environmental impact of the Studio was at the forefront of many design decisions. We specified and installed the latest sustainable technologies, including an air-source heat pump, enhanced insulation, rainwater harvesting system and a sedum roof which will soon be planted to reduce rainwater run-off and flood risk. The use of these sustainable technologies has not only improved the environmental impact of the studio but has instilled confidence in our clients and inspires them to use similar sustainable elements within their own homes.
In addition to this, we relied on local suppliers and subcontractors throughout the project, from construction and kitchen design to supply of bespoke upholstery and sourcing vintage furniture. This included re-purposing an old science table from a local college into a meeting table, reupholstering vintage Halabala chairs and using second-hand office chairs. We also ensured that, where possible, natural materials such as cottons, linens and jute were used throughout the design.
Throughout the studio we have championed British suppliers, from the building materials to the finishes. This includes the use of brands such as House of Hackney for the feature wallpaper, Fabco for the glazing and Bert Frank and Bella Figura for decorative lighting. It is especially important to showcase British suppliers, as it is indicative of how we specify products throughout our designs.
Why is sustainable design important?
As interior designers, we have a responsibility to tackle every project in a sustainable manner, informing and inspiring our clients along the way. The construction industry accounts for about 40% of the UK's carbon footprint and it is crucial we approach not only the sourcing of products with care and integrity, but that sustainable practices are undertaken throughout the design process.
Sustainability improves the quality of our lives, protects our ecosystem, and preserves natural resources for future generations. Sustainable development and design need to meet the needs of the present, without compromising on the ability of future generations to meet their own needs.
Sustainability is also important for economic reasons, as sustainable practices create jobs, ensure everyone earns a fair living wage and stimulates the economy.
In short, sustainability needs to permeate through every aspect of a design business to create long-term value to clients, and staff. Considering sustainable practices throughout the ecological, social, and economic spheres is crucial for the health and longevity of our planet.
Please tell us about some of the materials used in the project?
One of the key accomplishments of our studio is the overall design aesthetic, and the multi-layered way we have juxtaposed materials. The exterior cladding to the building features Japanese-inspired 'Shou Sugi Ban' charred timber, with steel-framed full height windows and doors by Fabco. The exterior of the building is in-keeping with its agricultural setting, whilst being forward-thinking and contemporary. This effectively contrasts with the interior which features an exposed steel-frame with an industrial feel, and combination of bespoke, vintage, and off-the-peg pieces, giving the Studio a truly unique design direction.
The floor specified needed to be practical and hard-wearing, suit the design aesthetic, be a good thermal insulator for the underfloor heating, and continue seamlessly from the exterior to interior. In the end resulting in 16,000 tumbled marble blocks, laid in a herringbone format.
The addition of an enclosed meeting room was imperative to create privacy for meetings and client presentations. Featuring a glass ceiling, contemporary brick slips and upholstered wall panels, this space feels cosy and visually inviting, whilst providing sound insulation and privacy.
The kitchen cabinets have been handmade in Sussex, and feature a smoked oak chocolate veneer with a horizontal grain, laid at a 45° angle on the larder cupboard and other tall cabinets to create a chevron effect. The high-level flyover cabinets have glazed fronts that have been laminated with a herringbone copper mesh, which is perfectly in keeping with the statement solid copper under-sunk sink and copper inset handles. The interior of the larder cupboard has been finished in a statement California burl veneer. The worktop is a statement forest green slate with a distinctive mitred shark's nose edge. Solid brass handles in a black finish by Buster + Punch complete the industrial inspired design.
The bathroom features solid brassware from the Landmark Industrial collection by Samuel Heath, a floating towel radiator by Bard & Brazier, marble mosaic leaf tile by Artisans of Devizes, decorative pendant by Bert Frank and eau de nil Zeus wallpaper by House of Hackney.
Please tell us about some of your current projects?
We are currently working on several projects across the UK, from Cobham and Esher to Tunbridge Wells, Brighton & Hove and the South Downs. These feature a contemporary new build apartment FF&E project for our clients who live abroad, full refurbishment of several period homes in Hove, ground floor remodel of two country homes in Surrey, a refurbishment of a high-rise apartment which is to be a second home for clients who live in Berkshire, and an ultra-contemporary new build family home being designed from the ground up. We are also just coming to the end of a spectacular refurbishment of a substantial country estate in West Sussex that our designers have been working on for three years.
What does 2023 have in store for Pfeiffer Design? (What are you looking forward to…? / any trends you can see being important?)
We are really excited about 2023 and are hopeful that the interior design industry will continue to prosper, but that some of the supply chain and material cost issues we have seen come to the fore in the last couple of years are finally remedied. We will continue to witness a rise in the popularity of vintage and second-hand furniture, in particular mid-century pieces and artwork. We are hoping to see a move away from an 'Instagram aesthetic' towards design that is more individualistic and champions meaningful objects and family heirlooms. The trend for earthy tones and colours inspired by the natural world certainly isn't going anywhere, and we foresee low, modular furniture in natural fabrics like linen and wool boucle still being very much the preference.
Click here to find out more about the project and here for more about Pfeiffer Design.
The BIID Interior Design Awards will be back in 2023, entries open in January, find out more here.